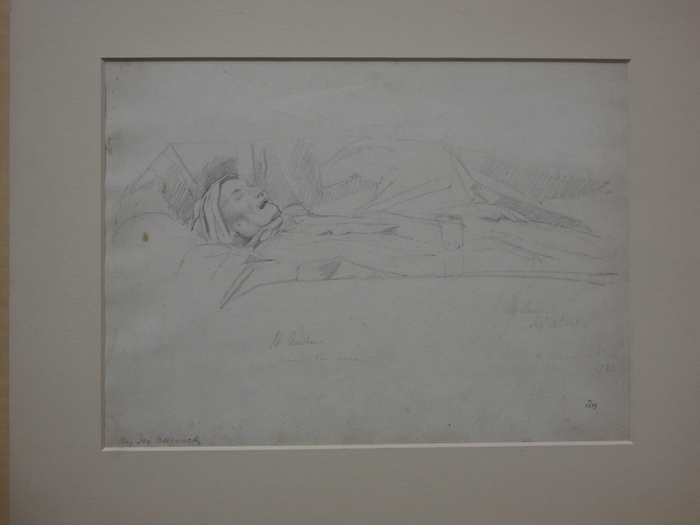 I wish to enquire about the content displayed on this page.
: M5239
: Fine Art
: drawing/watercolour
: Edward Colston, When his Coffin was Opened, All Saints Church, September 14th, 1843
: CURNOCK, James
: Drawing of the opened coffin of Edward Colston. Shows a deceased man laid in a coffin.
: 14/Sep/1843
: Colston, Mr Edward: Bristol, United Kingdom of Great Britain and Northern Ireland (UK) / England, Northern Europe, Europe
: All Saints Church
: 14/Sep/1843
: Acquired from Arthur Wilde Parsons, 1906