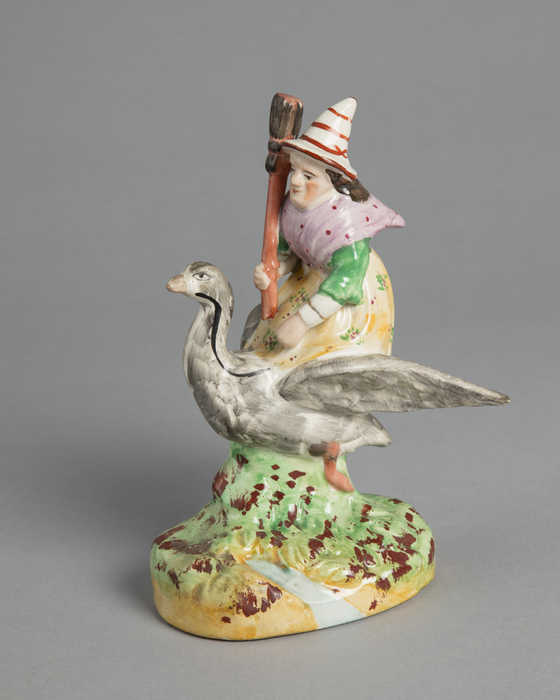 I wish to enquire about the content displayed on this page.
: N8269
: Applied Art
: figure group: witch riding a goose
: Witch holding a broomstick in her right hand, kneeling on the back of a goose. She wears green bodice, sprigged yellow skirt, red-spotted pink shawl and a pointed hat with red stripes; grey goose. Roughly oval base painted yelow and green with red-brown splodges.
: Staffordshire, United Kingdom of Great Britain and Northern Ireland (UK) / England, Northern Europe, Europe
:
: 1820-1880
: Given by Dr G.A.Valentine, in memory of his late wife, 1972.