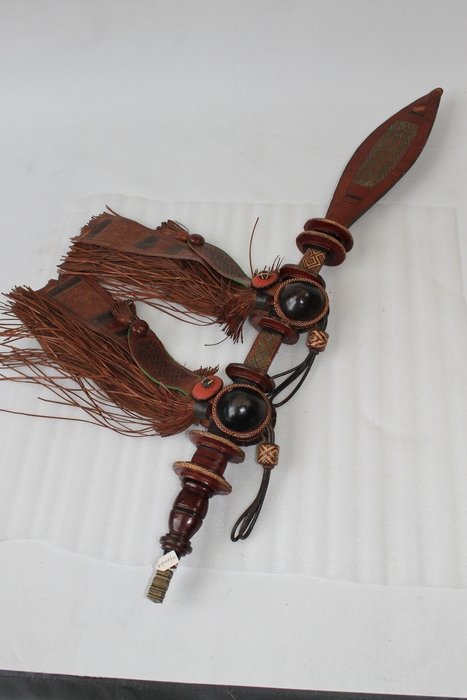 I wish to enquire about the content displayed on this page.
: T/NIGE/120
: British Empire & Commonwealth
: Weapon
: kaskara
: Ceremonial sword, kaskara, with elaborate tooled and interlaced leatherwork. Thin sword with a wood, brass and tooled leather hilt in an elaborate scabbard of leather moulded over wood. With tassels and panels of tooled interlaced and panels/buttons of interlaced leather. Mostly black, brown and natural in colour but with some green/blue. Probably northern Nigeria. The bulbous shape of the scabbard suggests this is a kaskara sword of northern Nigeria, possibly from the Mandingo community.
: Commonwealth Institute Collection
: Nigeria, West Africa, Africa: Nigeria, West Africa, Africa
: Transferred from the British Empire and Commonwealth Museum, 2012