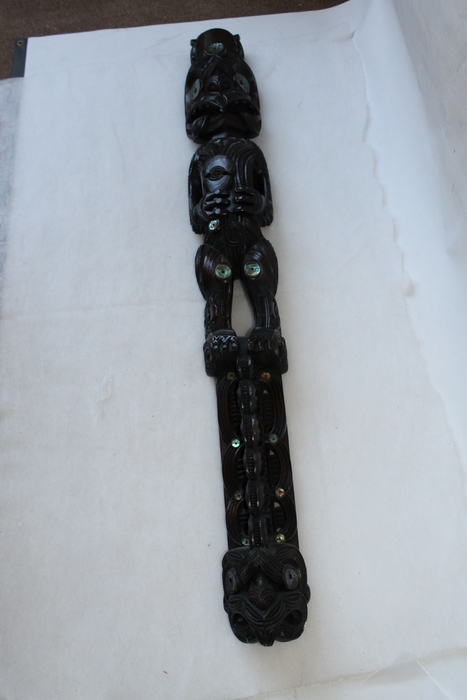 I wish to enquire about the content displayed on this page.
: T/NEWZ/67
: British Empire & Commonwealth
: House Post
: House post, Māori, wood, carved with a male figure holding a club and incised. Abalone shell inlay. Surface heavily carned and decorated including carved heads with their tongues sticking out.
: Commonwealth Institute Collection
: New Zealand, Oceania / Australasia, Pacific
: Maori
: Transferred from the British Empire and Commonwealth Museum, 2012