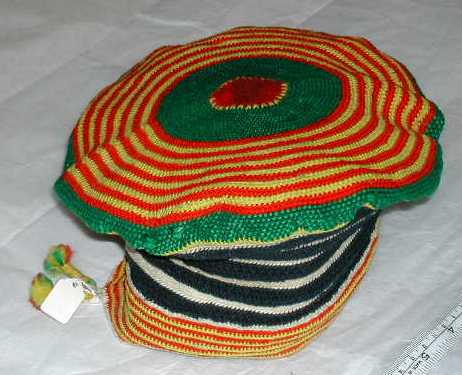 I wish to enquire about the content displayed on this page.
: T/NIGE/622
: British Empire & Commonwealth
: hat
: Nigerian hat or cap - mushroom-shaped with a wide circular crown and brim narrowing to tubular sides. Crochet with a cloth circle in the centre of the crown. Crochet radiating out from crown in a broad green and narrow red, yellow concentric circles. Underside of brim and side of hat in natural cotton and navy blue wool with a bottom band of the orange and yellow stripe. Finished with a small yellow tassel.
: Commonwealth Institute Collection
: Nigeria, West Africa, Africa
: Transferred from the British Empire and Commonwealth Museum, 2012