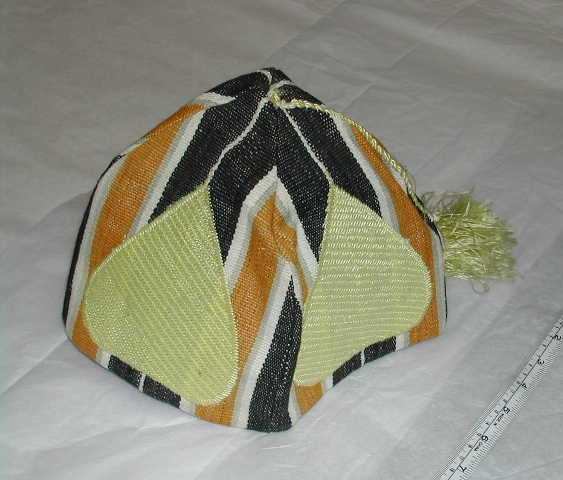 I wish to enquire about the content displayed on this page.
: T/SIER/5
: British Empire & Commonwealth
: hat
: Cap - four panels of a black, white, grey, yellow or tan fabric in striped fabric, heavy cotton. Four panels each embroidered with a yellow leaf pattern with matching yellow tassle hanging at cord at centre of crown. Lined in plain calico. Very contemporary style.
: Commonwealth Institute Collection
: Sierra Leone, West Africa, Africa: Sierra Leone, West Africa, Africa
: Transferred from the British Empire and Commonwealth Museum, 2012