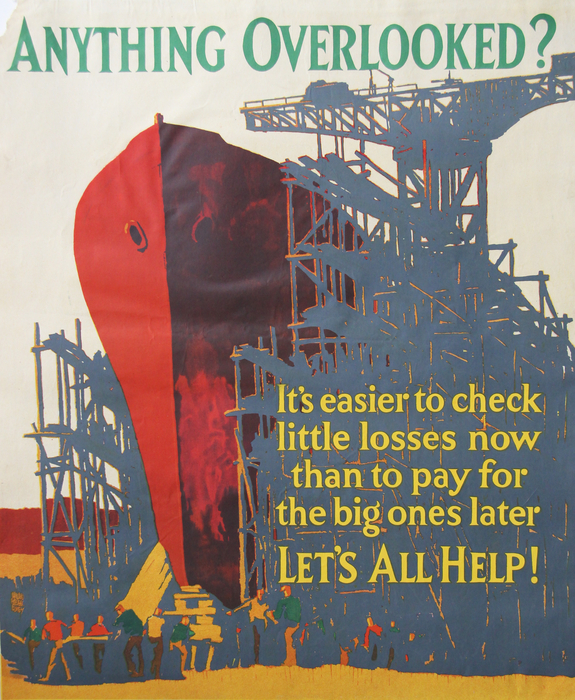 I wish to enquire about the content displayed on this page.
: J2817.7
: Industrial and Maritime History
: printed illustration
: Elmes, Mr Williard Fredric
: Printed, bold-coloured, lithographic poster with image of a boat being built and the slogan "Anything overlooked? / It's easier to check little losses now than to pay for the big ones later / Let's all help".
: Mather & Co.: Elmes, Mr Williard Fredric: Chicago, Illinois, United States of America [USA], North America, Americas
:
: 1929
: Charles Hill & Sons Ltd.: Bristol, United Kingdom of Great Britain and Northern Ireland (UK) / England, Northern Europe, Europe
: Albion Dockyard