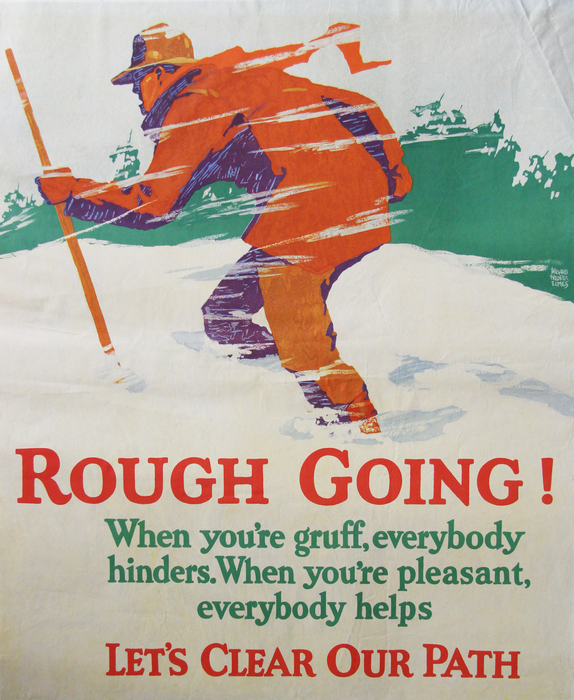 I wish to enquire about the content displayed on this page.
: J2817.4
: Industrial and Maritime History
: printed illustration
: Printed, bold-coloured, lithographic poster with image of a man walking in a blizzard and the slogan "Rough going! / When you're gruff, everybody hinders, when you're pleasant, everybody helps / Let's clear our path".
: Mather & Co.: Chicago, Illinois, United States of America [USA], North America, Americas
:
: 1929
: Charles Hill & Sons Ltd.: Bristol, United Kingdom of Great Britain and Northern Ireland (UK) / England, Northern Europe, Europe
: Albion Dockyard