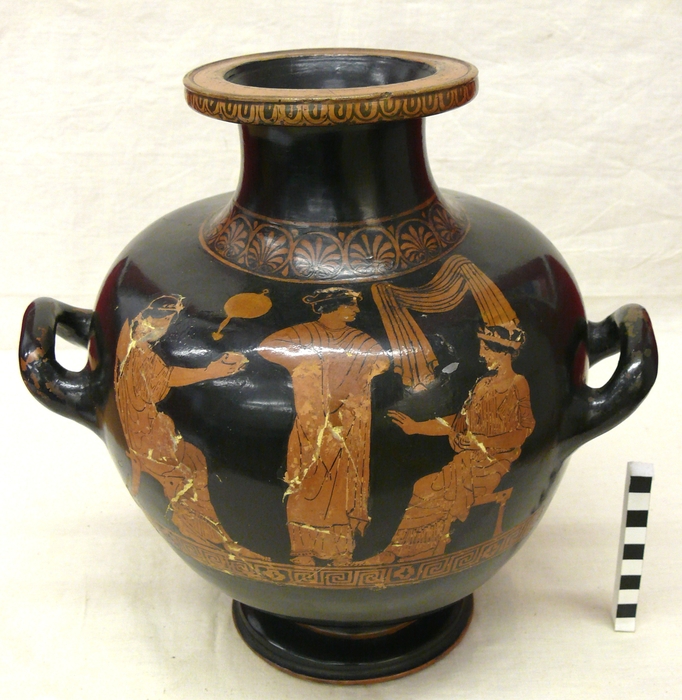 I wish to enquire about the content displayed on this page.
: H4631
: Foreign Archaeology
: water jar
: hydria or kalpis
: Attic Red figure hydria with rolled lip, globular body that passes into the shoulder, and the shoulder into the neck, in a continuous curve. Two horizontal handles attached on the body and a vertical handle from the base of the neck to the shoulder. Black glazed, with reserved rim and rim vertical edge decorated with ovules, band of palmette at the base of the neck. One one side of the body there is a scene depicting three female figures. One stands in the centre clad in a robe. The other two are seated on opposite sides facing her, each holding one hand out. One woman holds a cup. There is a robe (taenia) suspended above one of the woman's head and a mirror behind the other woman's head. There is a band of meander pattern underneath their feet.
: Greece, Southern Europe, Europe
: Greek
: Athens, Greece, Southern Europe, Europe
:
: 440-430BC
: 440-430BC